Hopeful Mutants
is a drawing series exploring evolutionary errors.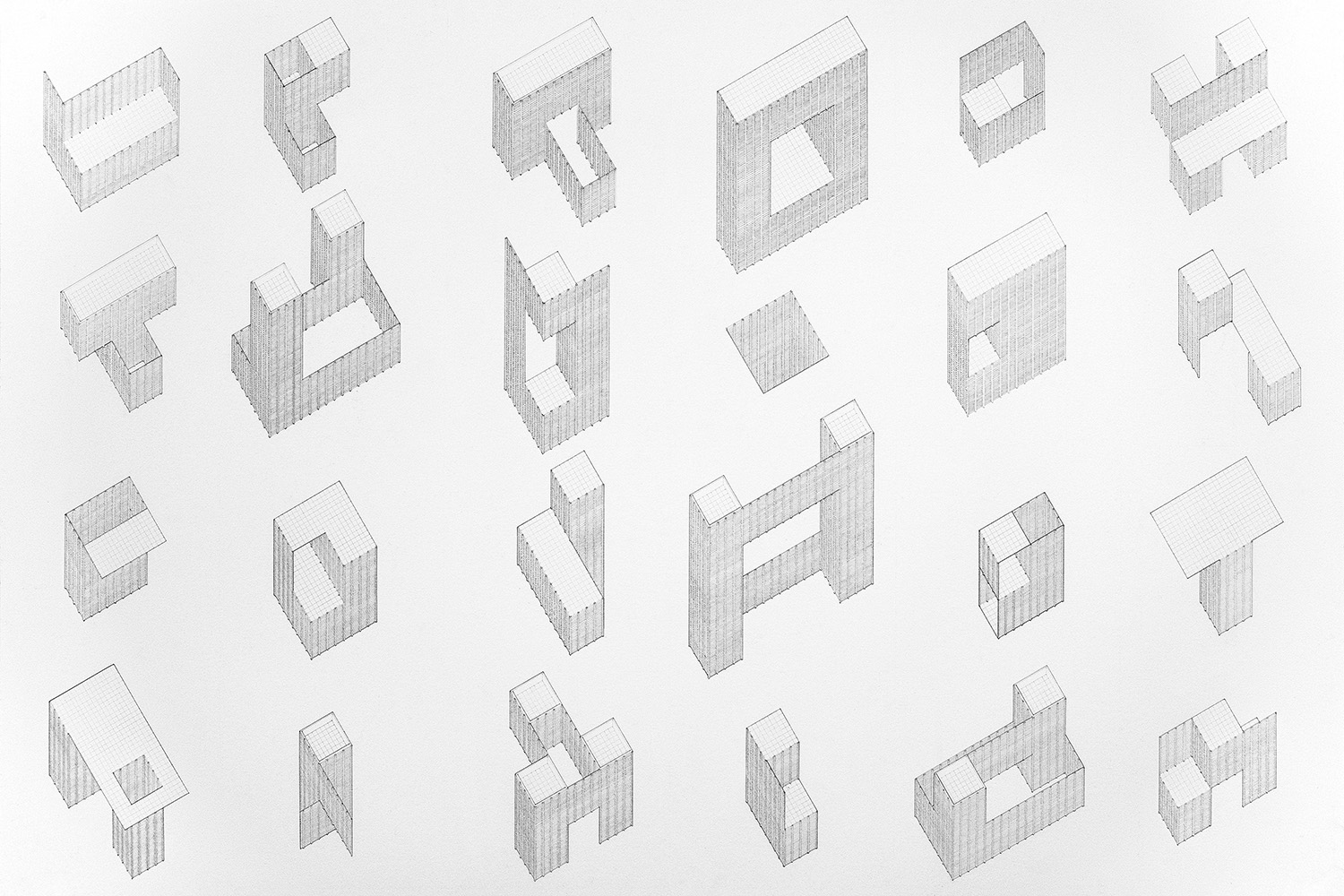 Hopeful Mutants is a series of imagined evolutionary errors. Simple constructs with loose relationships between skin and volume, their strangeness augmented by the drawing convention.
Natural selection only edits and eliminates, it cannot create. Therefore we rely on the mutants, the mistakes, to challenge our norms. One can only hope to conjure mutants.
Client:
Team B
Program:
Drawing
Status:
2016 Completion
2016-2017 Exhibited
Design Team:
Kyle May
Images:
KM,A